Print packaging with your logo
Advertise your business in the best possible way by printing your logo on the packaging of your products!
We design your logo from the beginning
Our partners will guide you to implement your idea immediately! Through the wide range of Pantone color book, we can achieve matching at XNUMX% by printing with the Flexo method and using water-based inks.
Then we will promote the blueprint with the art and print elements, colors, dimensions, kilos and quality guidance that fully serves your needs.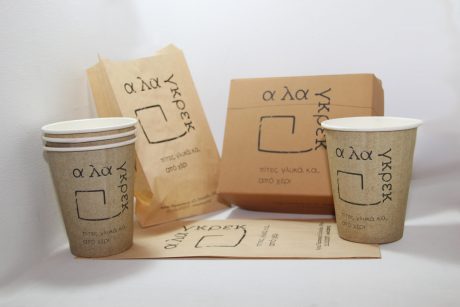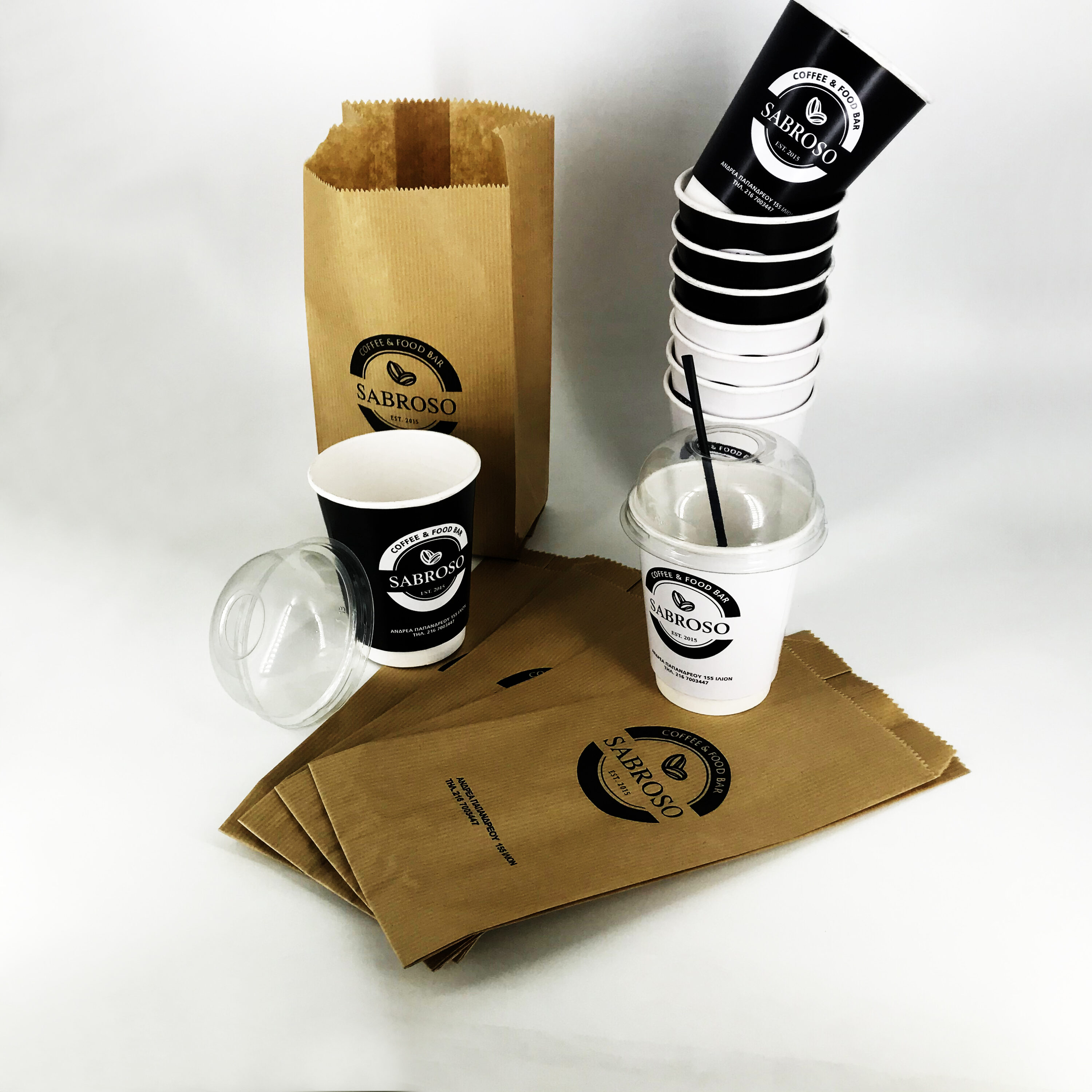 "Packaging printing is our strong point! Advertise your store now"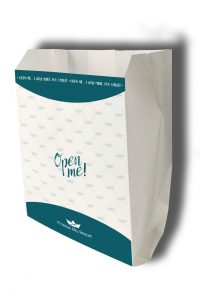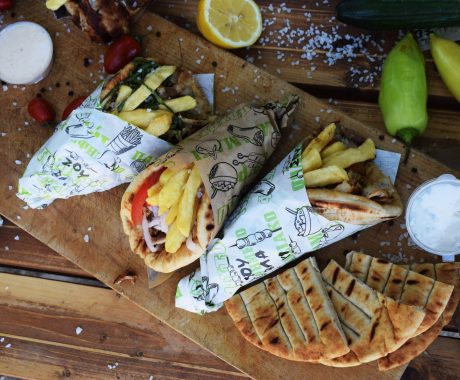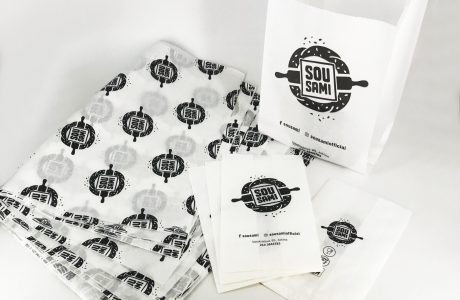 Processed Paper Sheets
Thermal insulating paper with aluminum reinforcement and completely waterproof laminated with HD polyethylene

Paper bags
Gusseted Paper Bags, Window Paper Bags, Flat Paper Bags, Aluminum Lined Paper Bags.

Wrapping papers
Wrapping Sheets for the Grill shop, Butchery, Fish Shop, Bakery

Placemats
Placemats unprinted and printed with your name in kraft and brown or white greaseproof.

Tablecloths
Tablemats in dimensions 50x50cm, 50x70cm, 70x70cm, in kraft brown - white, coffee table - white.

Product development
Film wrapping in various sizes.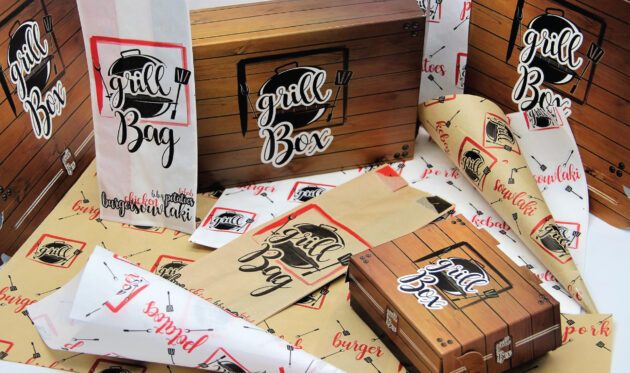 We specialize in restaurants, shops delivery and takeaways covering the packaging needs of professionals in all fields:
Restaurants, Steakhouses, Taverns, Refreshments, Cafes, Canteens, Pharmacies, Coffee Grinding Shops, Cellars, Mini Markets, Grocery Stores, Entertainment Venues, Butchers, Fish Shops, Grocery Stores, Bakeries, Confectioneries, Funeral Homes, aHairdressers, Retail Stores.
Free delivery within Attica
Place your order now with no minimum charge and shipping costs. You will receive it in Attica at your place, the very next day.
* if you order until 10:00 am, you will receive your products on the same day.
Immediate service
Our team is constantly at your disposal for information by phone, email or from the communication platform at tawk.to.
You are in control of your business!
Place your order 24 hours a day, wherever you are. And find out everything you need for your products or order from your mobile, computer or tablet.
With our products you can package:
Bread, Pastries, Puff pastry, Cheesecakes, Penirli, Sandwiches, Baguettes, Dough products, Buns, Donuts, Wrapped skewers - straws, Burgers, Fruits, Vegetables, Nuts, Fruits, Nuts Medicinal Products, Souvenirs, Gifts, Clothes, Jewelry, even Kolyva!